Guidelines/Rules
The program is open to everyone (students, postdocs, early career researchers, academics) regardless of their career stage.
An interviewee can be a person at any career stage (including young researchers and Ph.D students) with inspirational contributions to the MICCAI research fields and society.
Participants are allowed to make a team of up to 3 members (i.e., interviewers) who will work together towards preparing and conducting an interview with their inspirational interviewee.
A team can have more than one entry; i.e. more than one interview.
Each submission should be no less than 10 minutes in duration. Maximum allowed duration is 20 minutes.
he awards will only be for the participating team and not for the interviewee.
Evaluation Criteria
Aspects to cover in the interview (but not limited to)
Advice from the heart that the interviewee gives to our research community members (a take-away story maybe).
Career trajectories, shifts (from academia to industry or vice versa), and development.
Stories on how the interviewee joined the medical imaging/machine learning community and what inspires them to continue in this field.
The potential in medical imaging research for newbies.
The challenges faced at the beginning of their careers, and how it turned to be a motivational story (whether personal or career-wise).
Sharing success stories/struggles with graduate students and post-docs on publishing manuscripts and/or grant writing.
Entrepreneurial/Startups challenges that are most commonly faced and tips to overcome them.
Interviewer skills
Confidence
Preparation
Video Quality
Interview content
Interview flow
Evaluation
Anonymous panel of judges will first review and shortlist the 5 best videos based on the content and interviewer's skills.
Based on public votes on the 5 shortlisted videos, equal award of $300 to be given to the interviewers of the top 3 videos.
Submission
Deadline: August 10th, 2021 August 31st, 2021
Submission link: WiM WILL 2021
Questions?
Please direct any questions to: womeninmiccai.will@gmail.com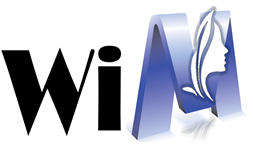 Women in MICCAI
WiM Inspirational Leadership Legacy | MICCAI2021