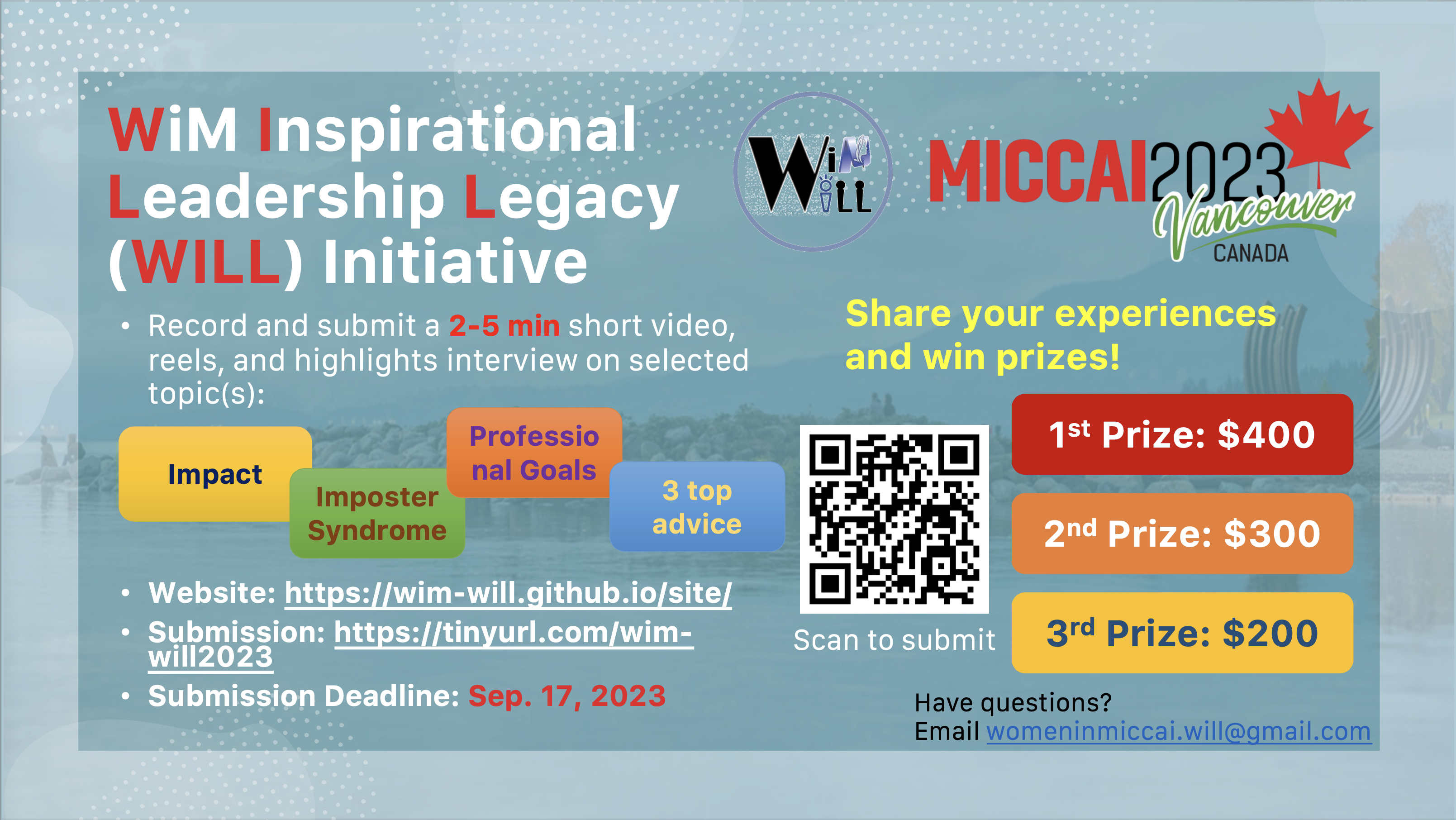 New Deadline: September 24, 2023
WiM WILL 2023
Women in MICCAI (WiM) is happy to announce the third edition of WiM Inspirational Leadership Legacy (WILL) a MICCAI-endorsed event . Our goal is to enhance and spotlight our leaders and to build our community legacy. WiM-WILL aims at providing a digital platform where MICCAI members can share their career pathways and contribute to a playlist/database that will offer a broader view of our community to the outside world.
✔ New Format for 2023
2 - 5 minutes of short videos, reels, and highlights.
This year, we're changing the format. We invite you to create short videos, reels, and highlights. Whether you walk us through your lab or interview an inspiring colleague, supervisor, or young researcher (including Ph.D. students), we encourage creativity and engagement in your submissions. Feel free to talk directly to the camera for a more personal touch. And hey, a little humor never hurts anyone!
Eligibility
The competition is open to everyone, regardless of age, gender, identity, race, and ethnicity, for both the interviewer(s) and the interviewee.
Evaluation and Prizes
An anonymous panel of reviewers will first shortlist the top 5 videos based on content, engagement, and creativity. These top 5 videos will then receive independent ranking from a panel of judges. Based on these rankings, the top 3 winning teams will receive awards of $400, $300, and $200, respectively
Submission
All competing videos will be made public via the WiM WILL YouTube channel.
Important Information:
Submission deadline: NEW! September 24th, 2023
Submission via: Submission Form
Announcement of the winners: MICCAI awards ceremony 2023
Questions?
Please direct any questions to womeninmiccai.will@gmail.com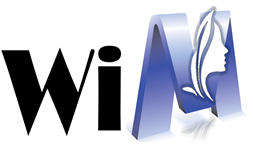 Women in MICCAI
MICCAI-endorsed event
Youtube channel: WiM WILL
Instagram:WiM
WiM Inspirational Leadership Legacy | MICCAI2023